Business
10 Zero-Investment Business Ideas: Turning Passion into Profit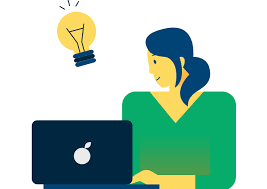 Sponsored Links
Introduction
The dream of starting a business often comes with concerns about the initial investment required. However, there are numerous business ideas that you can kickstart without any monetary investment. All you need is determination, creativity, and a willingness to put in the effort. In this article, we'll explore ten zero-investment business ideas that allow you to turn your passion into profit without spending a dime.
Freelance Writing or Editing:If you have a knack for words, consider freelance writing or editing. Many websites and publications are on the lookout for talented writers and editors. You can build a portfolio by contributing to blogs, online magazines, or content platforms like Medium.
Blogging:Launching a blog is cost-free on platforms like WordPress or Blogger. Write about topics you're passionate about and use affiliate marketing, sponsored posts, or ad revenue to monetize your blog as it gains traction.
Content Creation (YouTube, TikTok, Instagram):Content creation is booming on video and image-based platforms. Whether you're a vlogger, a dancer, a comedian, or have a unique skill to showcase, you can earn through ad revenue, sponsorships, or merchandise sales as your audience grows.
Online Coaching or Consultation:Share your expertise in areas like fitness, nutrition, life coaching, or career counseling. Offer online coaching or consultation services through video calls or email correspondence. Use social media and free online platforms to promote your services.
Affiliate Marketing:Affiliate marketing allows you to earn a commission by promoting products or services from other companies. You can promote affiliate products through a blog, social media, or YouTube, without investing a single dollar.
Social Media Management:Leverage your social media skills to manage the online presence of businesses or influencers. Offer to improve their social media profiles, grow their audience, and engage with their followers.
Dropshipping:Similar to the dropshipping model mentioned earlier, you can set up an online store and partner with suppliers who handle product fulfillment. Focus on marketing and sales to generate income.
Handmade Crafts and Art:If you're artistically inclined, create and sell handmade crafts or art pieces. Platforms like Etsy provide a marketplace for artisans to showcase and sell their creations without startup costs.
Virtual Assistance:Offer virtual assistance services, such as email management, scheduling, or data entry, to businesses and entrepreneurs. All you need is a computer and internet connection.
Pet Sitting or Dog Walking:If you're an animal lover, offer pet sitting or dog walking services. Advertise your services in your local community or through social media, and you can start earning without any investment.
Conclusion
Starting a zero-investment business requires dedication, patience, and consistent effort. The key is to leverage your skills, talents, and passions to create value for your audience or clients. Over time, as your business gains momentum, you can reinvest your earnings to expand your offerings or reach a larger audience. Remember that while you might not need money to start these businesses, you'll need to invest your time and energy to make them successful. With determination and a clear focus on your chosen niche, you can turn your zero-investment business idea into a thriving venture.