Business
Building a Business from Scratch: Zero-Investment Ideas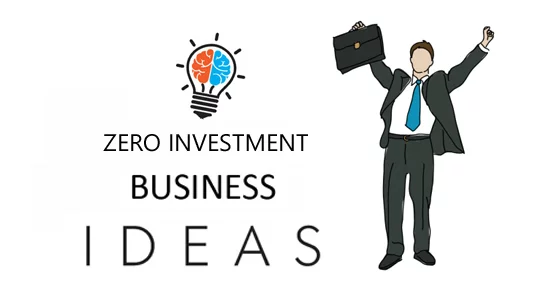 Sponsored Links
Introduction
The allure of starting a business is often accompanied by the fear of substantial financial investments. However, not all businesses require capital upfront. In this article, we will explore some of the best business ideas that you can start without any investment. These ideas are perfect for those with limited financial resources but boundless ambition and creativity.
Freelance Services:Do you possess a marketable skill like writing, graphic design, programming, or digital marketing? Freelancing allows you to leverage your skills to offer services to clients. Platforms like Upwork and Fiverr are excellent places to get started, and you won't need any investment other than your time and expertise.
Blogging:Blogging offers a way to share your passions and knowledge while potentially making money through ads, sponsorships, or affiliate marketing. You can create a blog for free using platforms like WordPress, Blogger, or Medium.
Content Creation:With the rise of platforms like YouTube, TikTok, and Instagram, content creation has become a viable business option. Share your expertise, creativity, or entertainment skills through videos, images, or stories. As your audience grows, you can monetize your content through various channels.
Consulting:If you're an expert in a particular field, consider offering consulting services. Businesses and individuals often seek guidance from experts. You can start by networking and offering free webinars or consultations to build your reputation.
Online Coaching:Share your knowledge and expertise as a coach. Whether it's fitness, life coaching, career counseling, or any other skill you're passionate about, you can provide one-on-one coaching sessions through video calls, all without any investment.
Affiliate Marketing:Affiliate marketing allows you to earn commissions by promoting products or services from other companies. You can promote affiliate products through your blog, social media, or email marketing, and you won't need to spend a dime to get started.
Social Media Management:If you're skilled in social media marketing, offer your services to businesses or individuals looking to enhance their online presence. Use free tools and platforms to manage and grow their social media accounts.
Dropshipping:Launch an online store without holding any inventory by using the dropshipping business model. Partner with suppliers who handle product fulfillment while you focus on marketing and customer service.
Handmade Crafts and Art:If you're artistically inclined, create and sell handmade crafts or art. Online marketplaces like Etsy provide a platform to showcase and sell your creations without any initial investment.
Virtual Assistance:Offer virtual assistance services, such as administrative support, email management, or data entry, to businesses and entrepreneurs. All you need is a computer and internet connection.
Conclusion
Starting a business without any investment is entirely possible with the right mindset, dedication, and effort. These zero-investment business ideas empower you to turn your skills, knowledge, and passions into profitable ventures. While you won't need financial capital, you'll invest your time, energy, and expertise to make your business succeed.
Remember that building a successful business, even without financial investment, requires patience, perseverance, and a deep understanding of your chosen niche. Over time, as your business grows, you can reinvest your earnings to expand your offerings or reach a broader audience. So, if you've been hesitant to start your entrepreneurial journey due to a lack of funds, these zero-investment business ideas provide an excellent starting point to realize your ambitions and achieve your business dreams.